Creamy, silky and delicious…Vodka sauce is a great addition to your pasta arsenal!
by Joel Steingart |
November 15, 2019
Making your own sauce for pasta is the best! I love being able to have complete control over the ingredients and flavours. If you add vodka sauce to your pasta rotation, you will not regret it!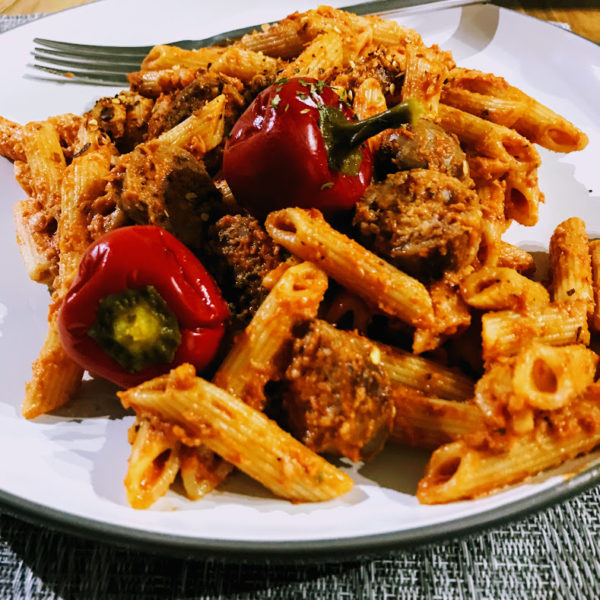 One of my favourite things about vodka sauce is the creamy taste and silky texture of it! The sauce goes so well with a thick noodle. Penne was not always my favourite noodle choice. I used to always say "it's too much noodle," which I think is true if you don't have the right sauce. If the sauce is too thin it doesn't cling to the penne which means that you end up with a mouthful of sauce-less pasta. Vodka sauce does a great job of sticking to the noodle which makes it the perfect compliment to thicker noodles such as penne, rigatoni, and one of my new favourites farfalle!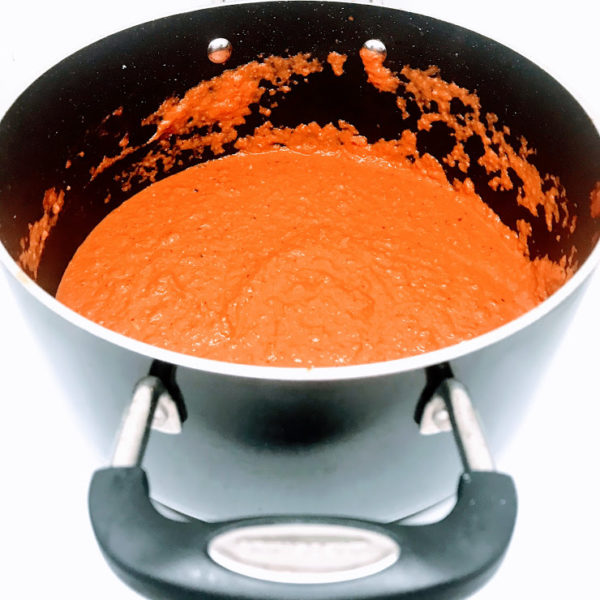 After researching and looking through some different recipe's for vodka sauce there are different methods to how you construct your sauce. I like to start with cooking sausage or pancetta in the same pot as I'm planning to use to cook the sauce. The benefit to cooking your meat in the same pot is that you can use all of the juices from the meat to help flavour your sauce.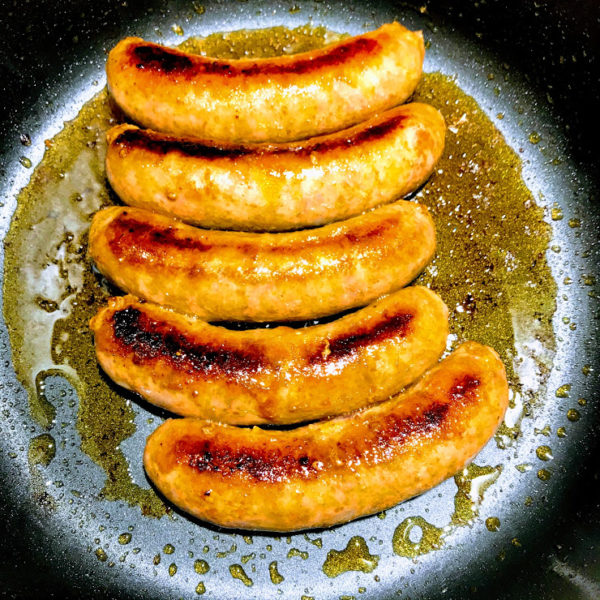 I like to use butter to deglaze the pot after I cook the meat. I love the richness butter adds to the flavour of this sauce instead of using oil that some recipes call for. I've seen some recipes call for onion and garlic and some that don't. Danielle and I are big fans of both onion and garlic so I think it's a must combination to start any sauce! I chop the onions fine and mince the garlic however it's not crucial as I recommend pureeing your sauce with an immersion blender before you add the cream. This will help keep that silky texture. I like to add grated Parmesan to the sauce for extra cheesy flavour. Don't worry you can always sprinkle more Parmesan on after you plate your pasta. If there is one thing Danielle's family has taught me, you don't need to be bashful about Parmesan distribution!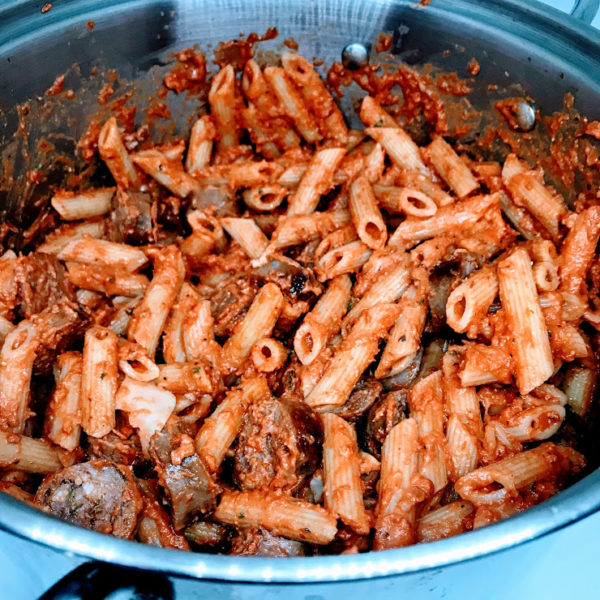 If you want to add some heat to your pasta, you can add crushed chili peppers to your sauce or sprinkle it on after that fact. I also recommend finding some hot cherry peppers as a nice compliment to add heat.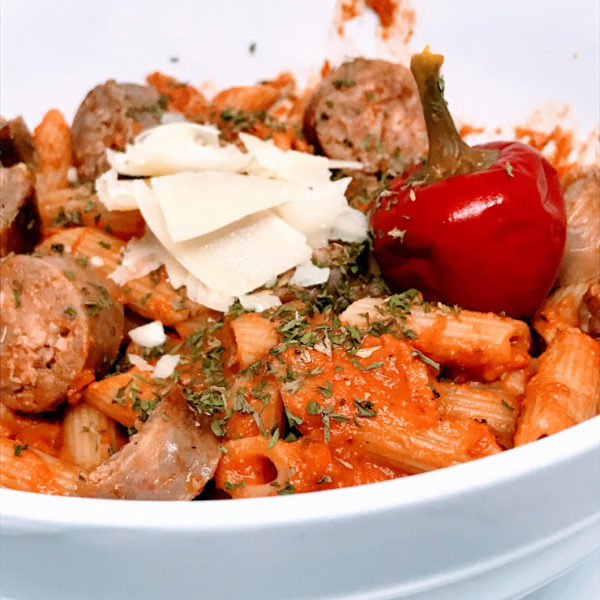 This recipe does enough sauce for a 900 gram bag of uncooked penne. Typical portion sizes are estimated at 100 grams per person. This is a great sauce to make a big batch of to have in the freezer for those times when you want a quicker meal. I highly recommend making a big batch and refrigerating it because this sauce is so tasty you will be craving it again in a few days!