Crispy fried chicken with a kick of cayenne… if you love spice, you will love Nashville Hot Chicken
by Joel Steingart |
December 14, 2019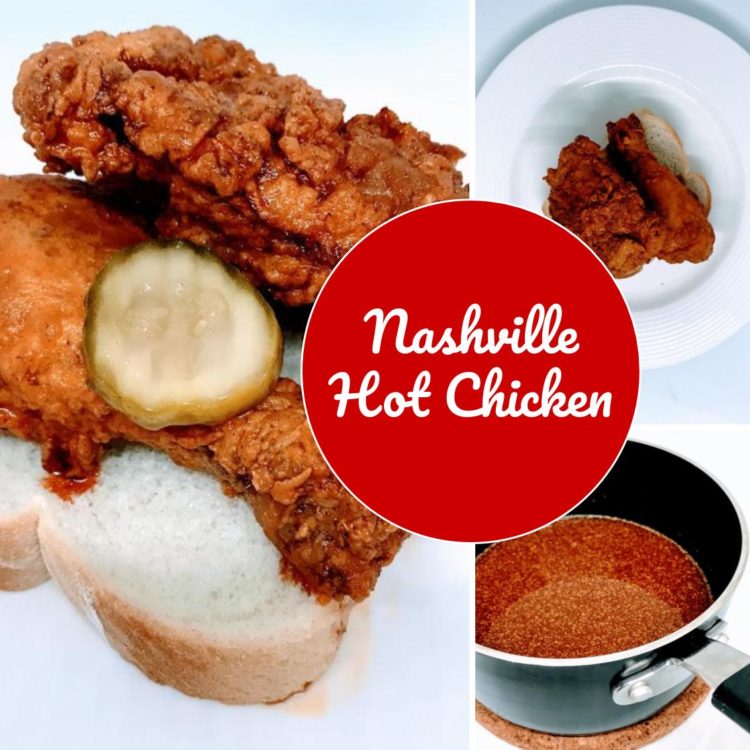 One of my dream road trips is to travel some of the southern states. I have often dreamt of renting a car and driving from bbq stand to bbq stand. A recent food trend that has piqued my interest and added to the list of things to try on that trip is Nashville hot chicken.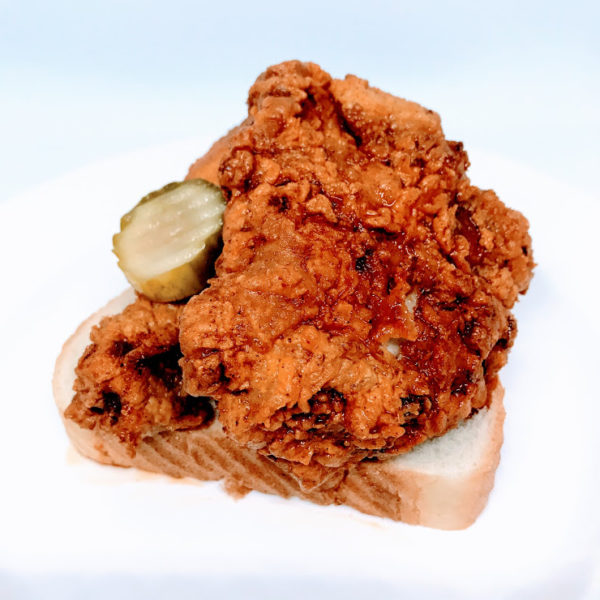 The first time I heard of Nashville hot chicken I was instantly intrigued. The story behind the dish is that a man who was cheating on his wife came home from one of his recent infidelities and his wife decided to punish him for his cheating ways. She decided she would make some really hot fried chicken to set him ablaze. Much to her surprise, her husband loved the dish and Nashville hot chicken was born.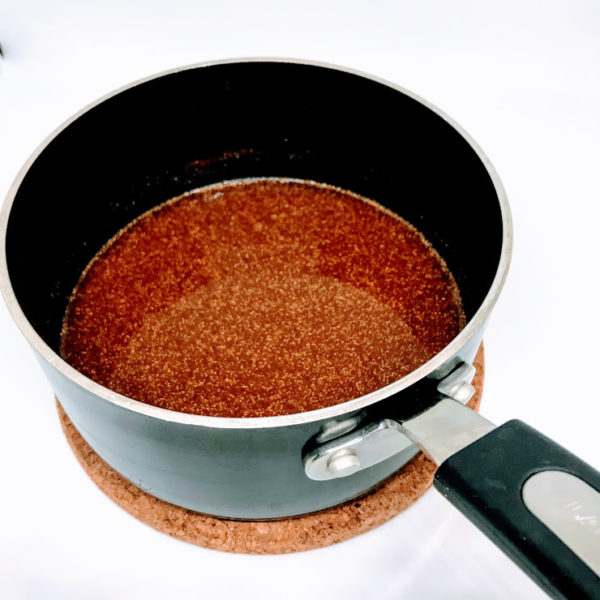 Nashville hot chicken or variations inspired by it has made it's way onto the menu of many restaurants all over North America. I have done a lot of research to make as authentic a recipe as I can. The recipe is a basic fried chicken with a sauce that's main ingredients are brown sugar, paprika, lard (or oil), and lots of cayenne pepper. Some people brush on the sauce, some people dip the chicken in the sauce. That decision comes down to how much heat you like and how saucy you like your chicken. Another tradition of this dish is that it's served with sweet pickles, and white bread to absorb the flavour and the heat.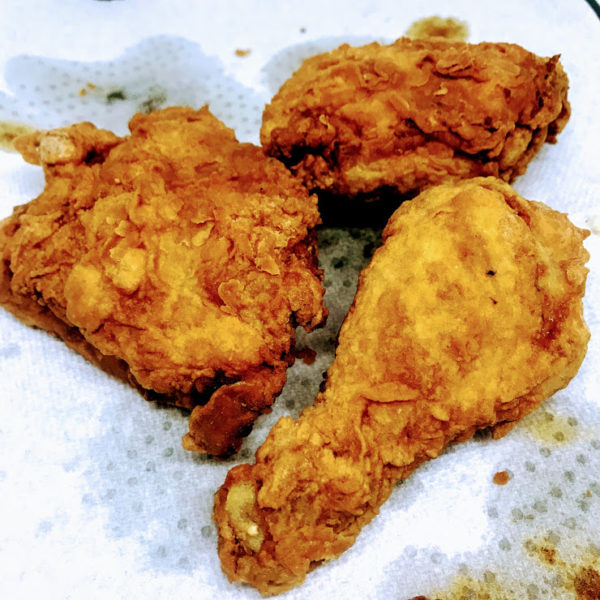 I would love to be able to say this recipe is exactly how it tastes at some of restaurants in Nashville, however, I will only know for sure when I finally make that road trip. As a result it's a fluid food journey for me that may one day be altered. What I know is that if you like the idea of spicy fried chicken, then this is the recipe for you!