Pork skewers with a creamy ginger and curry rub, accompanied by a delicious peanut dipping sauce… pork satay was one of my favourite meals growing up up!
by Joel Steingart |
December 6, 2019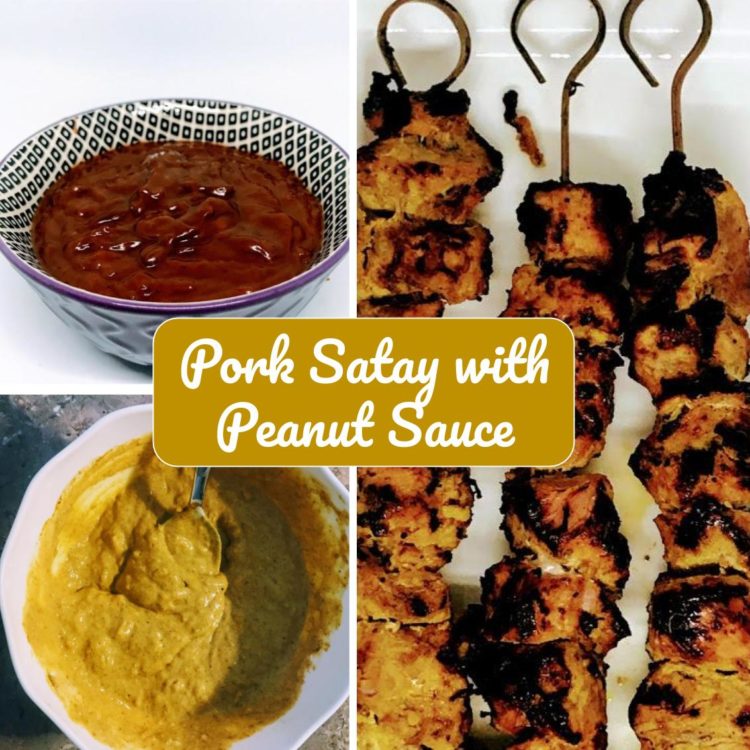 This is my comfort food! I like to watch the food network now and then and I always see restaurants featuring "comfort food" like meatloaf, or pot roast. I've never been someone to get overly excited about any of those types of foods, so I  always thought maybe I don't like comfort food. I started thinking about it and realizing comfort food is not specific dishes but the food that you grew up on. Those favourite dishes that gives you nostalgic feelings of Saturday or Sunday dinner made by mom. For me, pork satay and a big plate of Caesar salad is the meal that most makes me think of Saturday night dinner growing up!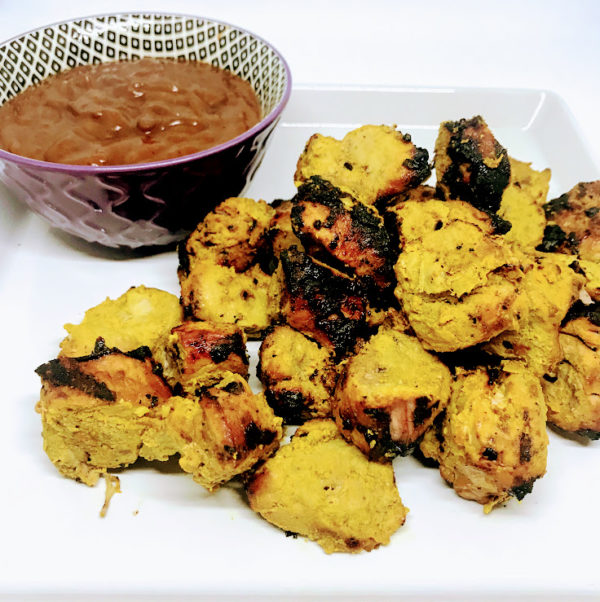 Living in a colder climate, when the first signs of spring rolls around this is the first dish I do on the bbq to kick off grilling season! The mix of curry, ginger, and garlic gets me so excited to fire up the grill.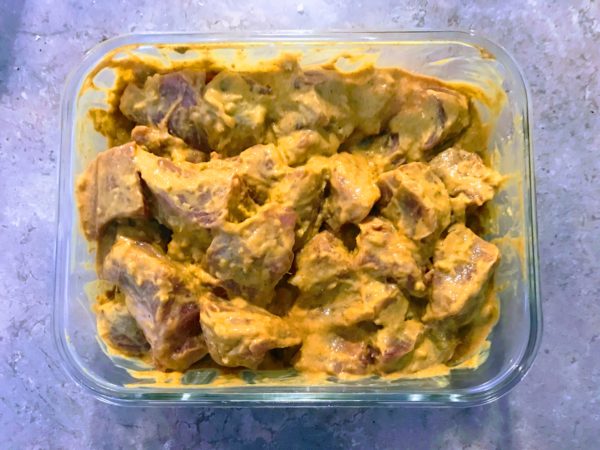 The peanut sauce for dipping is the co-star of the dish. It has a silky, creamy, peanut buttery flavour that I have to admit I have eaten spoonfuls of!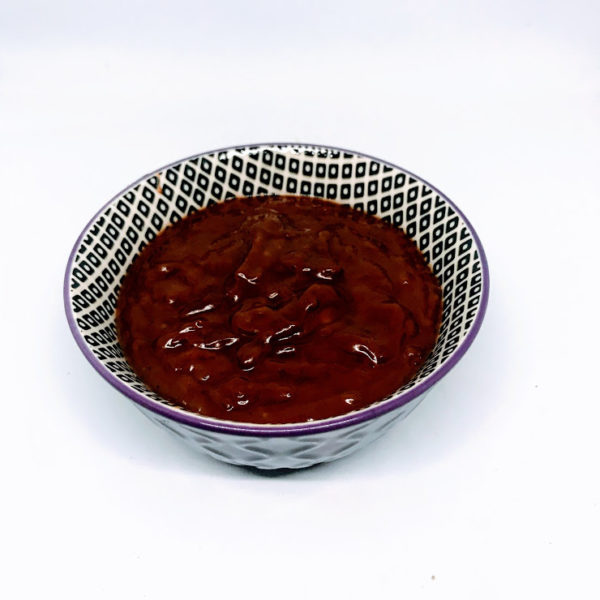 The satay mixed with the peanut sauce is a flavour burst that will make you happy that you made a double batch of both!